Over time I have accumulated a fair number of collectible items that I have treasured and enjoyed for many years. I am getting to the point where I just don't need them anymore and it is time for them to find new homes where they will be loved and appreciated by the next generation.
I have researched all the items to the best of my ability to provide accurate information about them, but there may be some information I have missed or have been unable to find. When this is the case, I opt for my best reasonable guess as to their value and heritage. I always welcome new information or input from the more knowledgeable collectors out there, so please do let me know if there is anything I can add.
To view the items in a larger format please click on the image.
#CL101
This a marked Coro Duette Art Deco style pave rhinestone fur clip/brooch with Rhodium plating. The patent numbers 1798867 & 1852188 reflect the patent dates for the frame mechanism of 1931 & 1932. It breaks into 2 pieces and features both clear and blue rhinestones. There is some darkening & yellowing of some of the small stones, and slight damage to 2 of them. There is damage to one of the center baguette stones.
3 1/2″ x 1 1/2″
Price: $70.00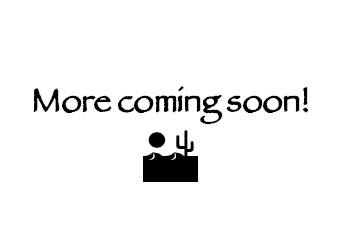 #CL105
A set of 4 vintage bottles dug from a dump in Jerome, Arizona in the 1980's. They could all use some cleaning but are damage free. Good starter pieces for a kid's collection. Sizes range from 4 1/2″ tall down to 1 3/4″ tall.
Price: SOLD
#CL107
I believe this is a very early Mickey Mouse child's spoon. I found lots of other ones with somewhat different markings, but none exactly like this one. It is silver plated & marked Branford, and the differences are his short curved legs, smaller round feet, and odd eye placement. It has been used and shows wear and tarnishing.
5 1/2″ x 1 1/4″
Price: $50.00
#CL108
This is a pretty Marigold carnival glass soda bottle with orange peel surface, manufactured by Canada Dry for their Sparkling Qrange drink in the 1930's. It is marked on the bottom Canada Dry Ginger Ale Incorporated #18. There is no damage, but there is a little old bottle cap rust stain around the lip that could be cleaned off.
9 3/4″ x 2 1/2″
Price: SOLD