Included here are a variety of single pieces, end cuts, facecut rough rock, and small and medium Flat Rate box lots. Individual pieces will have their measurements given at their widest points, and the box lots will give their approximates sizes from large to small, plus their total weight.
We always strive to pick the best possible pieces, free from obvious fractures, and if there are any imperfections present in the material, it will be noted in the description. Enjoy!
To view the material in a larger format please click on the image.
#RR105
Rough: A nice little 3 piece lapidary lot. Included are facecut pieces of New Mexico snowflake agate, 1/2 Baker egg with euhedral quartz & inclusions, and one piece of Arizona moss agate. 
Snowflake agate: 1 3/4″ x 1 1/2″ x 3/4″
Baker egg: 1 1/2″ x 1 3/8″ x 3/4″
AZ moss agate: 2 1/8″ x 1 5/8″ x 1″
WT: 4.9 oz.
Price: $8.00
#RR106
Rough: This is a nice facecut brecciated piece of Lavic jasp-agate from California. This piece has nice dark reds & golds with pale blue agate veins, and could be cut 3-4 more times for slabs for cabbing. There is some pitting near the edges, but overall a solid piece.
5 1/8″ x 1 1/4″ x 2 1/8″
WT: 8.8 oz.
Closeout Price: $5.00
#RR108
Rough: From an old collection in Oregon, this piece is face cut on 2 sides and has really unusual yellow tubes in translucent pale blue agate with other inclusions. There are some fine fractures on the front face in the photo, but you could get an additional 3 or more slab cuts from this piece.
3 1/2″ x 1 1/2″ x 1 5/8″
WT: 7.1 oz.
Price: $10.00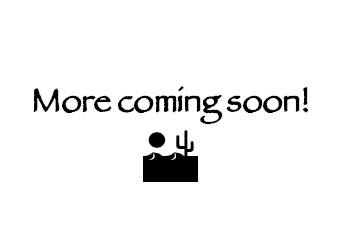 #RR109
Rough: This is a large, really cool endcut of Mexican agate with lots of crazy little inclusions and and an area of red/orange-yellow fortification in a pale blue/clear background. There is pitting across the face in spots, but this piece could be face polished as an awesome display piece or cut into a few really fantastic cabs!
5 3/4″ x 4″ x 1/16″- 1/2″
WT: 5.2 oz.
Price: SOLD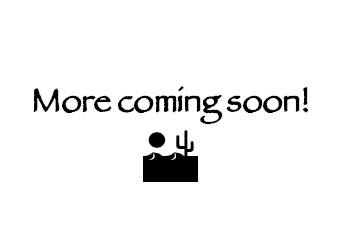 #RR110
Rough: This is a facecut rough piece of flower agate from Brenda, Arizona. There is an area of fortification that runs through it along with a multitude of red & pinkish/mauve inclusions in white agate. There is some small pitting here & there, but you will be able to get 5-6 slabs out of this piece.
3 1/4″ x 2 3/8″ x 3″
WT: 17.4 oz.
Price: SOLD